女友与我的恋爱日常
How incredible it is if love enters your daily life? The protagonist, who is a special art student, finds his artistic path while encountering characters with varying personalities. Renowned Japanese visual novel company presented you 'Lovely Day', with exquisite artwork, excellent music, and outstanding CV lineup.
About This Game
The protagonist, Shoh Aoi was enrolled at Sakuranomori School as a special art student in painting. However, soon after entering the school, Shoh Aoi found himself addicted to crafting figures.
With his unsatisfying achievements, Sakuranomori School threatened to disqualify him unless his work could be selected in the next competition.
Once his parents noticed the circumstance, they send Shoh to the dormitory with a view of forcing him to focus on painting. Lacking the tools for crafting figures, he could not continue his hobby there. In order to take part in the Hobby Festa, he had to return home as soon as possible. Therefore he was determined to join the competition with all his might for fulfilling the school's requirement.
Shoh always drew with his gifted sense before, that was indeed a marvelous talent. Nevertheless, his new hobby had hugely altered his mindset.
The passion towards a character is always the most essential part in creation.
Who is that character? How will the character think and behave? What is his background?
The product will show a great difference depending on whether the creator fully comprehends the character's settings.
Although he had chosen a girl as the model of his painting, it was meaningless to let her sit still and start sketching. He first needed to understand her gestures and personality, together with her mindset, thoughts, secrets, and background. Thinking that he must get these prepared before he really began, he started observing the girl.
Through these observations, he began to discover the girl in depth and realized her worries. Would he be selected for the competition successfully? And how would his relationship with the girl develop?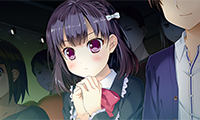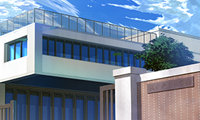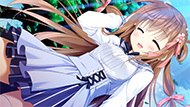 This game is an ADV game released by the Japanese well-known ADV game brand Parasol,with exquisite CG made by a popular artist, excellent background music and the outstanding CV lineup made by an experienced production team. It will present you 'Lovely Day', with exquisite artwork, excellent music, and outstanding CV lineup.
Let's join this world of sweet and romantic love fantasy.
Through this game, you can experience a school romantic fantasy featuring vivid interactions and happenings with different heroines
How their relationships may turn out is now on your hand!
SYSTEM REQUIREMENTS
Minimum:


OS: Windows VISTA/7/8/10

Processor: Pentium

Memory: 1 GB RAM

DirectX: Version 9.0c

Storage: 4 GB available space
Download 女友与我的恋爱日常 Full Version Cracked